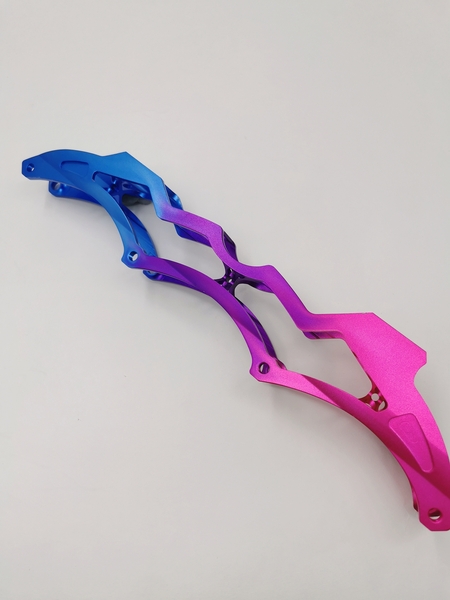 About Us:

Xuanchen is a manufacturer of high quality products in the inline speed skating industry. Created for skaters by skaters, we success as the lightest and strongest skate frames on the market using the highest grade of aluminum available

Now we manufacture many more products which are held up to the same standards and testing, the lightest skate .We are committed to improving and evolving new products in order to assure we can offer the best equipment, allowing you to reach your maximum potential!
Product description:

4x84mm-10.25"-150/165 mm mounting

4x90mm-11.25"-150/165 mm mounting

4x100mm-12.0"-165/195mm mounting


4x110mm-13.2"-195mm mounting

Features:
6061 Aluminum is a very versatile metal which makes it easy for us to extrude and machine. It has very good anti-corrosive properties and specifically for inline racing it is not a very brittle metal which is good for fighting against stress fatigue. It is a beautiful looking metal which anodizes and polishes well which allowed us to get that really expensive look on this frame. T6 - means that the frame has been solution heat treated and then artificially aged. This tempering process greatly increases the hardness of the metal. The extrusion must be held in a special jig while it is tempered to stop it from twisting.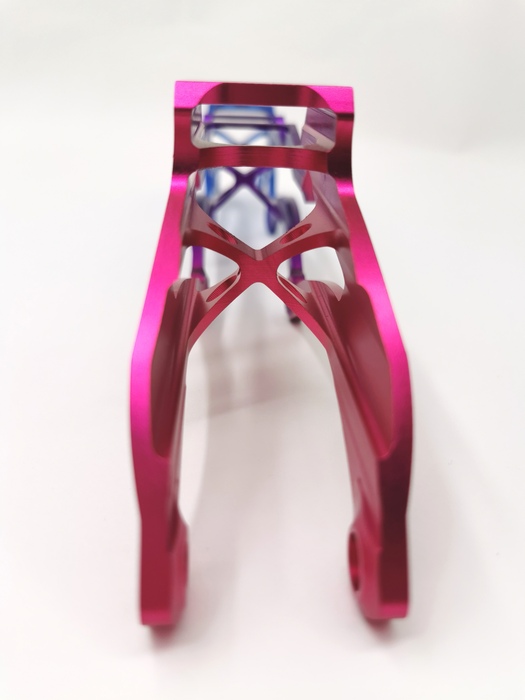 1 pair of frames with 8 axles, 8 aluminumspacers
The axles that come with this frame are 6000 series. That ensures that they do not strip out.

| | |
| --- | --- |
| Specifications | 4x90/4X100/4x110 |
| Material | AL6061/AL7003/AL7005/AL7050/AL7075/Magnesium alooy |
| Surface Handling | Anodzing/color coating/voccum plating etc |
| Logo | laser printing, screen printing, etc. |
| color | according to customer' requirement |
| MOQ | 3,00prs |
We always provide good quality products with reasonable price, It is our pleasure to serve you!