Product description:
3X90mm-7.7"-150mm
3X100mm-9.2"-150mm/165mm
3X110mm-9.6"-150mm/165mm
Features:
1. Convencient to Use
Many users love the [3*110mm 4*80mm] 243mm Inline FSK Slalom Skate Frame Inline Speed Skating Base Multi-Purpose Boot Nail Distance 150-195mm for the convenience it brings.
True to its promise, it's very lightweight and easy to fold so many people find it very ideal to use
2. Easy to Handle
Another common feedback that users gave is the its easy use and operation.
If you're a first-time use, you would have no problem with the [3*110mm 4*80mm] 243mm Inline FSK Slalom Skate Frame Inline Speed Skating Base Multi-Purpose Boot Nail Distance 150-195mm because it's fairly elementary in usage.
You don't need to read the manual over and over again or memorize certain steps to get parts of it working.


Undeformed alumnium 6061 Alloy CNC, Xuanchen 6061 inline speed skating frame gets you into Xuanchen latest technology at an affordable price. great looks. This frame uses aircraft-grade 6061 aluminium and the most advanced inline frame computer stress test simulations
1 pair of frames with axles, spacers and allen key. The axles are made from 7000 series aluminum to make sure it will never strip. The axle holes are deep and precise.
Why is it reprocessed after oxidation?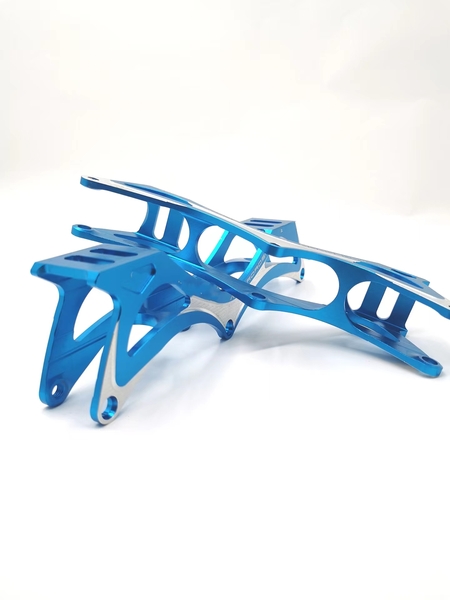 In addition to the aesthetic needs to increase the functionality of the product, the customer will require product whitening (deoxidizing) treatment.Or more aesthetically pleasing will add a layer of outline highlights.
Highlighting is a relatively backward process for aluminum parts.
Bright edge processing is generally carried out on the flat aluminum parts. Before highlighting, we should process a more precise fixture, open holes in the fixture and use vacuum to absorb it.The Angle of the C Angle of the bright edge is determined by the selection of chamfering knives with different angles. The NC is input into the CNC, and the chamfering knife is processed along the NC track.Aluminum profile design is best not to turn, if you can not avoid turning, also try to turn some big, because the milling cutter in the corner is easy to mill out the size of the edge.Aluminum design area can not be too small, to leave enough vacuum adsorption area, otherwise in processing aluminum can not absorb, there will be size edge.CD pattern is a series of concentric circles used by CNC car in aluminum parts according to drawings.
Whitening (oxidation layer)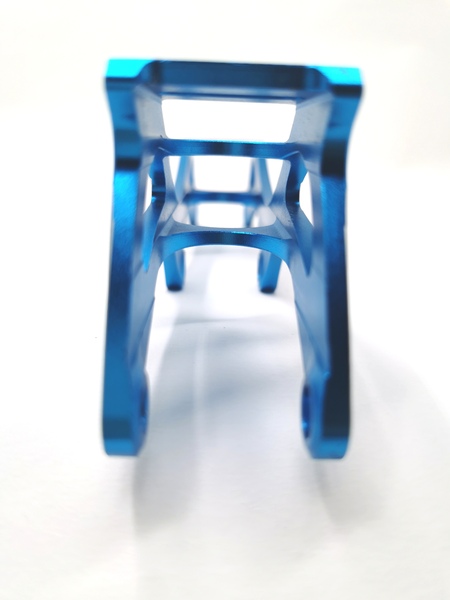 Oxidation is always chosen when it is necessary to conduct electricity or other functions.Determine the path to be processed before processing to avoid multiple processing or damage to the workpiece.The position that needs to be exposed after oxidation should reserve more than 0.15mm for post-processing.According to the need to process different positions to select the appropriate tool processing, to ensure the size of the finished drawings.
FAQ:
What is your production process
*1.Confirm3Ddrawing---
*2.Openextrusion
*3.mould-making--
*4.confirm sample -
*5.production- -
*6.professional quality inspection-
*7. Packing----
*8.shipping
| | |
| --- | --- |
| Specifications | 3x90/3x100/3x110 |
| Material | AL6061/AL7003/AL7005/AL7050/AL7075/Magnesium alooy |
| Surface Handling | Anodzing/color coating/voccum plating etc |
| Logo | laser printing, screen printing, etc. |
| color | according to customer' requirement |
| MOQ | 3,00prs |
We always provide good quality products with reasonable price, It is our pleasure to serve you!